Angelique Kerber, you were the guest of honor at the Leipzig Opera Ball where you offered a signal yellow Porsche Macan as the main raffle prize to the lucky winner. How was it?
Angelique Kerber: "It was a real pleasure to be part of this great event. After all, Porsche has presented the opportunity to the company, which simultaneously serves such a wonderful cause, since 2013. The proceeds from the raffle will make possible many projects for the children and young people of Leipzig. As a Porsche brand ambassador, I am of course very happy to support this.
Before venturing onto the dance floor of the ballroom, you were able to visit the Porsche plant in Leipzig. What impressed you the most?
Kerber: "What impressed me the most was the complex logistics that the production of the Porsche Macan depends on. After all, the model represents, as I learned during the guided tour, the success story of the Porsche plant in Leipzig. I really had a lot of very interesting ideas. And next time I would really like to take a spin in a sports car around the circuit and try my hand at one of the experience programs.
During your leave to have a baby, will you appear more often in your role as a Porsche brand ambassador?
Kerber: "It would be a real pleasure to do so. I have time for that, so let's see what happens, I'm very open to anything. I love doing events for Porsche. It's so much fun, especially like now at the Opera Ball where the focus is on good causes.
Now let's talk about tennis. You were Eurosport's co-commentator for the US Open final. How was it?
Kerber: "It was very interesting and very fun. Tennis is my passion, my great love. I have been involved in the game for many years now. I know the players, which is a real advantage. I know what is going on in their head, how they prepare for a match. I hope I was able to give viewers some interesting information.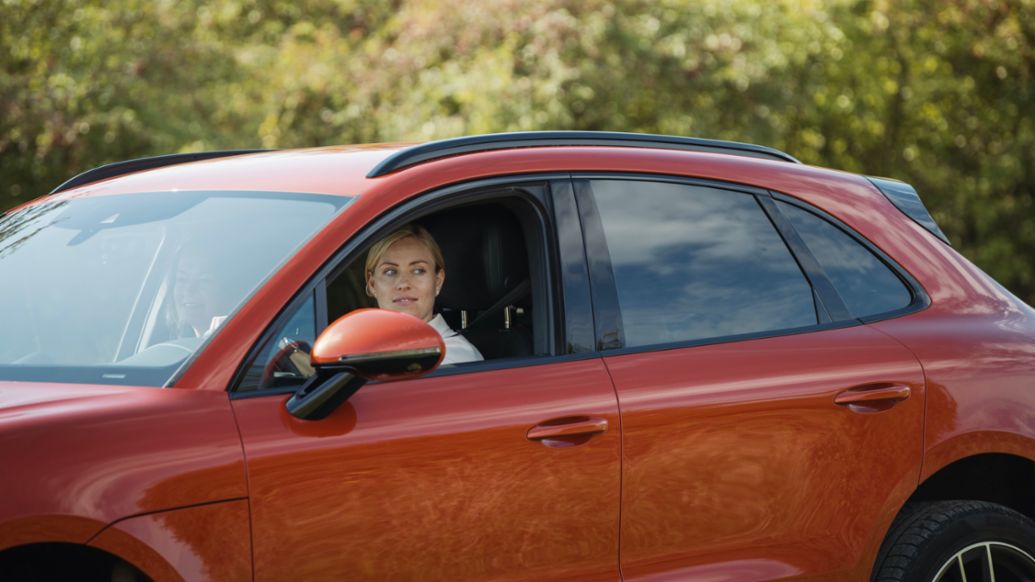 You won the US Open 2016. What memories and emotions swelled in you?
Kerber: "It was quite intensive. When the players went out on the pitch and after the game during the victory ceremony, those were very emotional moments. Lots of thoughts of 2016 went through my head, nice memories of unforgettable moments. It was pure goosebumps.
Iga Swiatek is the best player in the world. What do you think of the Pole's winning streak in which she won the US Open after winning the French Open?
Kerber: "I have a lot of respect for the poise with which she did everything. I have to take my hat off to her for the way she handled all the hubbub around her. After all, she's only 21. I know her well and can't wait to see how much longer she will continue at the same high level.
What makes the pole so strong?
Kerber: "It is above all his consistency. This season, she not only won the Grand Slams in Paris and New York, but also the tournaments in Doha, Indian Wells, Miami and Rome as well as the Porsche Tennis Grand Prix in Stuttgart. She is mentally strong and continues to work hard even after all her successes. That and the intensity that marks her game on the court from start to finish make her a very tough player to beat.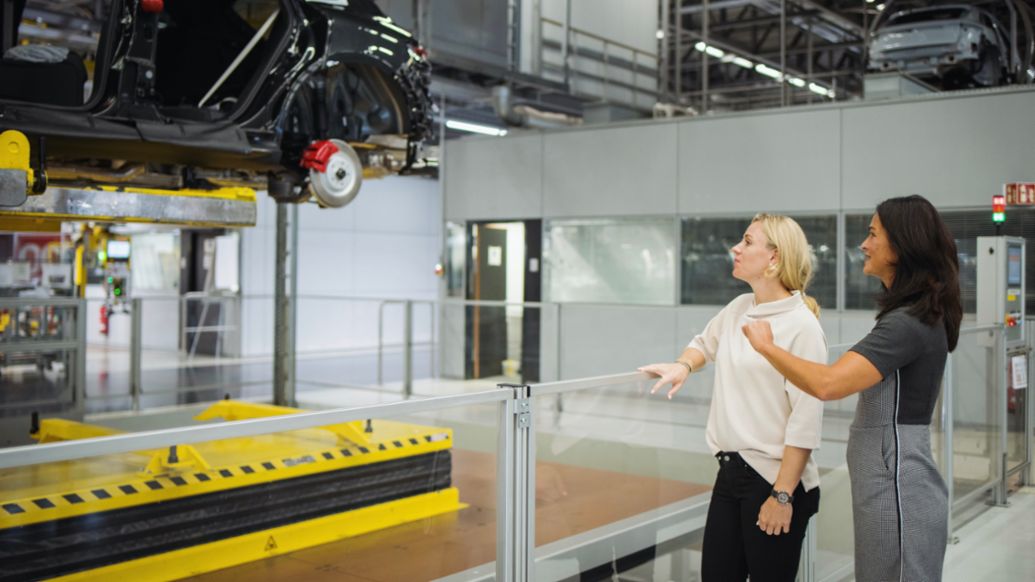 Who do you think is capable of challenging her to the top?
Kerber: "I think Iga will be at the top of the world rankings for a long time. Coco Gauff is a player who has done very well and has shown, and not only at the US Open, that she is also capable of playing good tennis under pressure. I think she will also soon be able to win Grand Slams and fight for the top spot.
You've competed for what seems like an eternity on the pro circuit. What does your daily life look like without tennis?
Kerber: "I haven't missed a Grand Slam in the past 13 years. That's why the current situation is something completely new for me. There's no better reason to take a break from tennis. I will try to use the time for myself as best as I can. I continue to play sports to stay in shape and I still play tennis. Sports happen to be part of my life. But I don't Naturally I won't do too much. I have a lot of experience and I know exactly what is good for me and what is not.
You watched a lot of US Open matches on TV. How was the view from outside for you?
Kerber: "It's a totally different perception than when you're on the pitch yourself. When you watch a game from start to finish, you see more details and can analyze certain situations better. For one or the other of the players, I now know much better what to watch out for if I face them again.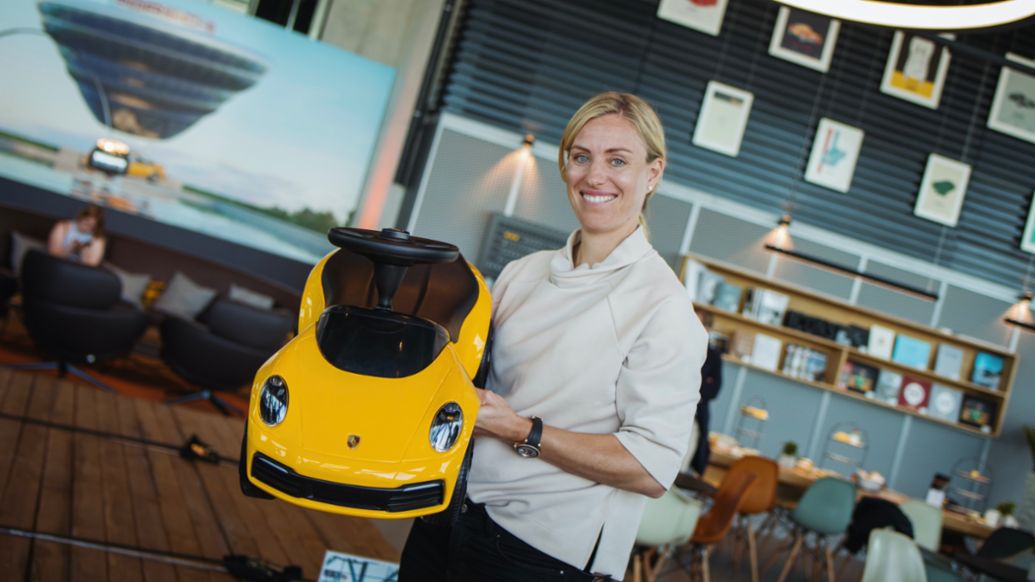 Does that mean having a baby isn't the end of your playing career?
Kerber: "Definitely not. I will try to get back in shape and get back on the circuit, but without rushing things. And then I will want to do everything. If I do something, then I do it correctly.
What are your goals ?
Kerber: "One of the goals is the 2024 Olympics in Paris. I would really like to play there. I participated in the Games in London and Rio de Janeiro and it is something special to play for his country in such an important event. I would like to have the feeling once again. There is quite a bit of time until then so I am not under pressure.
What do you have planned for the near future?
Kerber: "There are different projects that are important to me. One is my autobiography which should be published in November. I invested a lot of time in it and I thought a lot about what I want to convey to people, what messages I want to convey to young players who are starting out in the game. It was a very intense and very emotional occupation. of my life and my career. I hope I can make a lot of people happy with this.
information
Angelique Kerber was born in Bremen on January 18, 1988 and is one of the most successful tennis players in the world. In 2016, she won the Grand Slam tournaments in Melbourne and New York, was a silver medalist at the Olympic Games in Rio de Janeiro and reached the final of the WTA Finals in Singapore. The successes led her to become the world No. 1. Since 2015, she has been a Porsche brand ambassador. She then realized a great tennis dream by winning Wimbledon in 2018. On August 24, 2022, the double winner of the Porsche Tennis Grand Prix in Stuttgart announced that she was pregnant.